Continuing my thoughts on the Armor of God:
Ephesians 6:13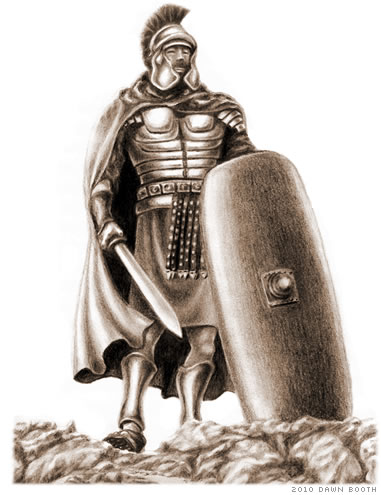 Therefore, take up the full armor of God, so that you will be able to resist in the evil day, and having done everything to stand firm.
We need every piece of the armor God provides. If we are missing even one part of it we leave ourselves vulnerable. This verse exhorts us to "take up" the armor. Imagine what would happen if all I did was keep the armor polished but never actually put it on. All the preparation in the world won't do me any good if I leave my armor home in the closet when I go out. Before my feet even hit the floor in the morning I need to be aware that I am engaged in a battle and take up that which God has so graciously provided to defend myself. When I do that, Paul tells me that I will be able to resist whatever Satan comes at me with. When I put every piece in place I will be able to stand firm.
What does it mean to stand firm? It means we resist, we refuse to abandon our beliefs, we refuse to budge, we oppose and defend, we withstand. Do you see how important this armor is going to be? Oh, the enemy is a good one for finding out our weaknesses and pounding us in those areas. God has given us the perfect armor to be able to stand even amid these onslaughts. I can hardly wait to start taking up each piece and really looking at.
Blessings,
Deb